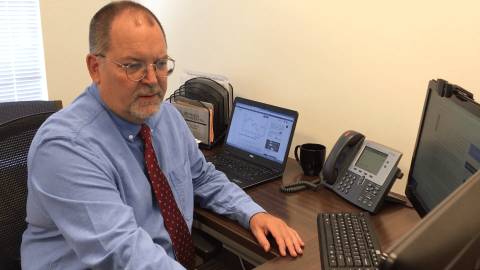 My route to becoming a financial writer has been quite unusual. Unlike most of my colleagues, I've never worked in commercial finance or as an investment specialist. Instead, I'm an economist by training, and I worked for many years managing housing finance systems for nonprofit developers in the biggest cities of the developing world … in Africa, Asia and Latin America.
Despite my background in the nonprofit sector, I've always had a keen interest in personal liberty and the protection of individual rights from the threat of big government — and also from big business. During my years working in the developing world, I saw firsthand how people's lives and prosperity were held back from the powers-that-be that ruled over them. That's a big part of what prompted me to join Banyan Hill Publishing.
Because of my background in economics — particularly my understanding of market dynamics — I quickly moved from writing about asset protection and offshore living to writing about investment. And that's why I take a "big picture"-type approach. For The Bauman Letter, I developed the BOLD system, an acronym for Big Vision, Open for Takeoff, Logical Move and Distinct Catalyst, to uncover opportunities. My standalone service — Profit Switch — uses a three-step strategy that reveals the "where, what and when" of investing.
People who read my newsletters often comment on how different they are than most financial newsletters. The most common observation is that I tend to be very direct, and that I try to ensure that the advice I give to my readers is advice I believe in personally. It's fair to say that I'm happiest now that I've ever been in my life, because I really love writing for a living. I also love the fact that I can act on my underlying values: respect for the individual, the primacy of personal liberty and a fair balance between personal interests and the interests of the broader society in which we live. It keeps my mind busy, and it keeps me happy.